Selling Tips
When choosing to sell your home there is so much to think about! 
Should I buy first then sell? What agent should I choose? How much do I want for my home? Should I use a solicitor or a Conveyancer?

We've supplied some much needed guidance for you in the following checklists.


If you have further enquiries in regards to selling your home or investment please call our sales team on 9631 8222 who can assist you further.



Preparing to Sell Checklist: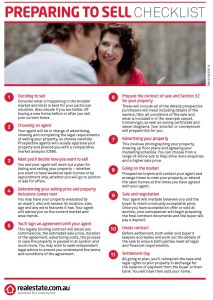 *source: realestate.com.au



Presentation Checklist for Open House Inspections: